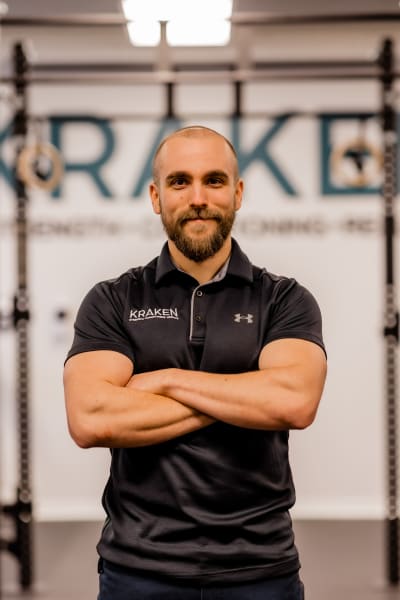 Josko K.
BCRPA PT, FST-1 (Fascial Stretch Therapist), Pn1 (Precision Nutrition)
IG: @joskokraken
I have been coaching since I was 16 years old. I first started out as a swimming instructor for the City of Vancouver and continued coaching swimming for 7 years. In 2015 I opened Kraken Training and have seen tremendous growth since then.
I have been obsessed with self development since I was 20 years old. Since then I've read hundreds of books on the topic and have helped hundreds of people become the ultimate versions of themselves. I love helping people battle their demons and push them to change their habits.
My style of training is a mix of bodybuilding and powerlifitng which I call "powerbuilding." We pack on strength and size, all while cutting fat. With my method, I'm happy to report a 100% success rate with my clients. And because of the success rate, Kraken Training holds a high retention rate and high customer satisfaction.
Competitions:
2018 LBMC Men's Physique: Novice 2nd Place, Class B Open 3rd Place
2018 CPL BC BASH: 82kg 1st Place