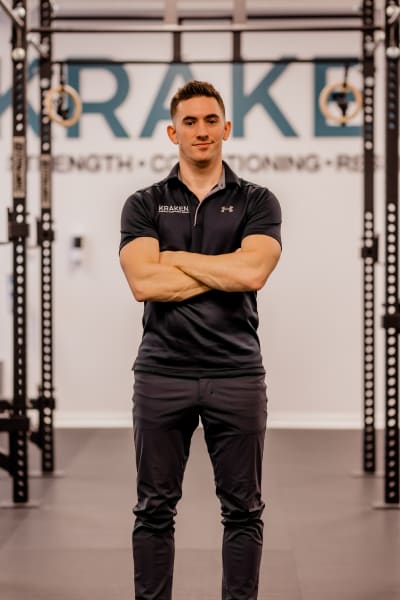 Freddy B.
Since I was young I found I always needed a physical outlet to perform at my best. I tried many activities in my hometown of Ladysmith, such as track and field as well as hiking. I always found that these physical activities lacked a particular set of discipline which I found in becoming a fitness instructor for the air cadets.
In air cadets I became accustomed to providing instruction in group settings of all ages. Being limited in equipment we primarily used calisthenic based training measures to optimize our physical capacity. This experience introduced me to the positive effects of body weight training and optimal biomechanics. For many years through trial and error I was able to build a strong foundation with limited equipment.
Upon arriving at Kraken I realized I needed to bolster my calisthenics with barbell and weight training. With the introduction of powerlifting to my regime I was quickly able to add a strength component that was not available in calisthenics. Hence I would describe my training style as strength and conditioning with a keen eye on biomechanics and progressive overload. I found with my clients this is the most effective method for an individual of any level of experience.
I firmly believe this is as much a journey for me as it is for you. Join me and let's redefine what is possible for ourselves!