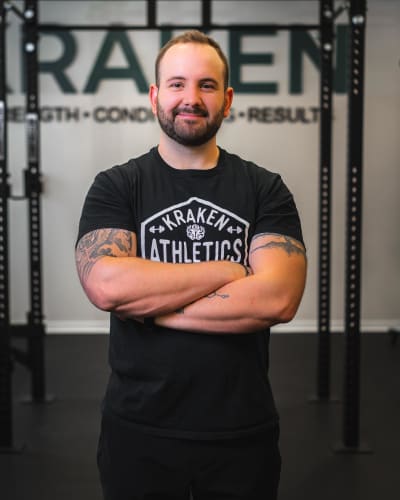 Brennan S.
After a full childhood of playing every sport I could get my hands on, I found my true calling in the gym. After years and years of battling mental health issues and self image confidence, sourcing various ways to cope, from councelling to medication, i found that the purest and most gratifiying form of treatment is exercise, resistance training, and lifting some heavy ass weight. The gym and training dramtically improved my general mood, anxiety spells and self confidence. Four year later, I never looked back.
I have been a Personal Trainer for the last four years and each day I find myself falling deeper and deeper in love with working, pushing, and motivating people to reach and strive for goals they were convinced were unacheivable.
Over the last three years I have immersed myself in the sport of Powerlifting & Powerlifting Coaching. My training style offers a combination of corrective movement exercises and traditional compound movements to achieve full strength potential, feel better and move better.
I truly look forward to meeting you getting started on your fitness journey together!
BCPA Fall Classic 2018 – 1st Place
UBC New Years Open 2019 – 1st Place
BCPA Mens Provincial Championships – 4th Place
UBC New Years Open 2020 – 2nd Place