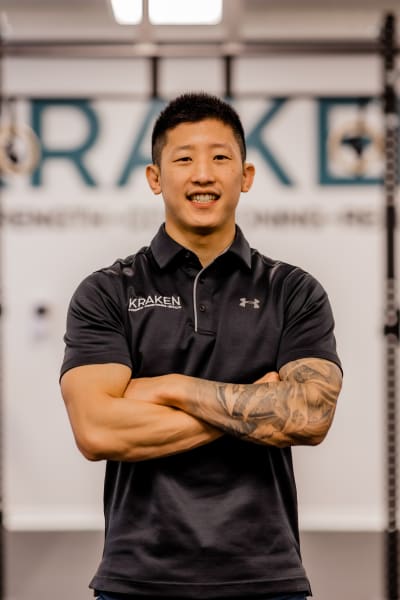 Brandon N.
UBC B.KIN, NSCA CSCS
A lifetime in athletics and martial arts has drawn me to the world of Strength and Conditioning. Through the tribulations of success and failures, I've always searched for the utmost ways to optimize performance. In attempt understand the concepts of athletic performance; I began teaching others how to meet their potential and ideal body compositions. I soon began to realize these concepts could be applied to instances outside the gym. This is when I truly began to see change within myself.

In 2018, I graduated UBC with a degree in Kinesiology. Since then I have been a practicing Kinesiologist with the BCAK and a Certified Strength and Conditioning Specialist with the NSCA. I strive to assist clients reach their ideal fitness and body composition goals by utilizing research based principles in my practice. I attempt to make every session count with a blend of traditional weight lifting techniques with a keen eye for sport-specific intent. I believe this makes each session continually engaging and fun while furthering a purpose.
Join me on a journey to test the limits of our potential. Trust me when I say, you and I are both just scratching the surface of what we can do!
Competitions:
CBJJF Vancouver International Open - Champion (2017)
CBJJF BC Provincial Open - Champion (2018)
IBJJF Portland Open - Silver Medalist (2019)
Abu Dhabi Jiu Jitsu Pro - Vancouver Open Champion (2019)