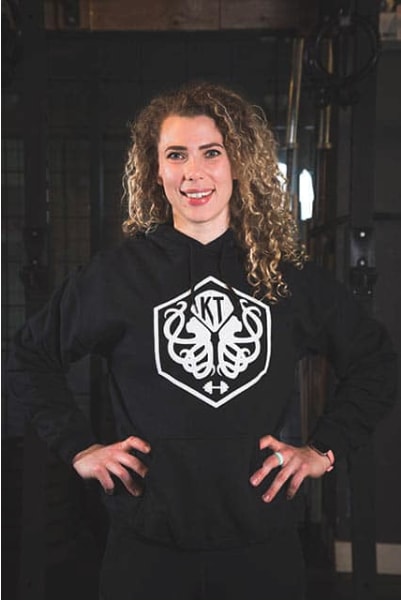 Cara Farrell
dHk, CANFIT PT
IG: @carajeanjellybean
I am currently a competitive weightlifter and 2018 BCWA f90 provincial champion. I love this sport because it demands a high level of both mental and physical strength and there is always room to be better.
My path to becoming a weightlifter and personal trainer was long and quite indirect. When I was younger I was involved in competitive swim clubs and soccer teams until I reached my late teens. Nearing the end of high school, I stopped most extra curricular activites and lost my drive to be active, mostly because that was a period of immense change for me and because I had stared to experience chronic knee pain and multiple shoulder, hip, and knee dislocations. It was during this time that I found out that I am hypermobile in many of my major joints, and that my only option to be pain free and healthy was to strengthen all the muscles that supported my joints.
From then on, I began to immerse myself in all things movement related which lead me to get a diploma in human kinetics. At this point I has also been teaching swimming lessons for multiple years, and I had discovered that I really enjoyed teaching other people new and meaningful skills. I became a personal trainer because I am passionate about moving well and using that movement to find and grow your strength and live a healthy life. I am excited to share that passion with others to help them meet whatever goals they have their sights set on.
Competitions:
2019 BCWA 76kg Provincial Champion
2018 BCWA 80kg Provincial Champion